In the early 1980's, New Jersey officials asked Keystone City Residence located in Scranton, Pennsylvania, to provide services in New Jersey.  Keystone City Residence was founded in 1964 by Mr. Ignatz Deutsch, the organization provided residential services to individuals with developmental disabilities in an urban environment, given access to social, cultural, educational and vocational activities in a community based setting.
Mr. Deutsch's vision was to create an environment in the community that would allow individuals to live in a supportive comfortable environment that would provide persons with developmental disabilities the opportunity to develop to the fullest of their capabilities.  It was a simple idea but it made Keystone a pioneer.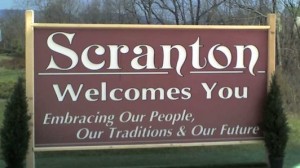 New Jersey's request resulted in the founding and opening of Keystone Community Residence in South Plainfield in 1983.  Today both New Jersey and Pennsylvania programs are separate agencies serving individuals with developmental disabilities in their respective states.  However, both agencies share a rich history of integrating persons with developmental disabilities into community settings.
Our Mission
It is our mission to provide the individuals served and supported diverse opportunities to lead fulfilling lives. Since its inception in 1983, Keystone has developed a myriad of programs in order to fulfill our mission.
In 1983, Keystone opened its community residence, Keystone Community Residence, in what was formally the Grant School within the South Plainfield School District.
In 1989, our first group home opened in Middlesex Borough.   This program enabled six individuals residing at Keystone Community Residence to move into a single family home several miles away from South Plainfield.  In order to meet the needs of the individuals we serve and support, our second group home opened in the borough of Dunellen during July of 1992.  As part of the North Princeton initiative, we opened our third group home in December of 1997 in Piscataway Township.  Our Balmoral Group Home, located in Matawan, was opened in 1987 by another provider.  This home became part of the Keystone Family in July of 2002 at the request of the Division of Developmental Disabilities.
In addition to our group home programs, since 1991 Keystone has operated a Supportive Living Program at Gramercy Gardens in Middlesex Borough.  This program adds to the continuum of services Keystone provides persons with developmental disabilities.  Currently, our Supportive Living Program offers independent community living with support to six individuals.
Keystone responded to the statewide shortage of day programming by opening a vocational program in July of 1991.  This program currently provides vocational and pre-vocational training to 26 individuals as well as opportunities for real work experiences in the community.
Keystone also provides individual supports to persons with developmental disabilities living in their own homes.  Individual supports provide individuals with developmental disabilities the opportunity to live independently in their own homes and/or apartments.
All residential programs are licensed by the Division of Developmental Disabilities, New Jersey Department of Human Services.  Keystone is also a certified Olmstead Provider.