According to the calendar, spring will soon be here and with the end of winter and the beginning of spring we are looking forward to opening our two newest group homes.
Brookside Group Home in Piscataway is currently being renovated and we are hopeful this home where five of our ladies will reside will open by the beginning or middle of April.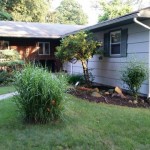 Rockview Group Home will be a co-ed home located in North Plainfield. We are in the process of securing the necessary permits for this home and once they have been issued we will begin the renovations which are minimal except for the fire safety installation. We estimate that this home will open May 1.
This leaves just one home to purchase, renovate, and open and our goal to cease residential programming at 154 Front Street and move all our folks that resided at Keystone Community Residence to smaller living arrangements in the community will have been successful! Indeed!!